WeCanRun wrote:
*tweet tweet* Sandy benefit will be at the sweetwater in Jan. but you didn't hear that from me *tweet tweet*
I do believe you're right about Sweetwater, though hard to tell if it's a benefit yet. But it definitely appears the shows in 2013 will be starting even earlier than we thought, given this poster. May the retirement rumors now be shelved for another year or more, please!!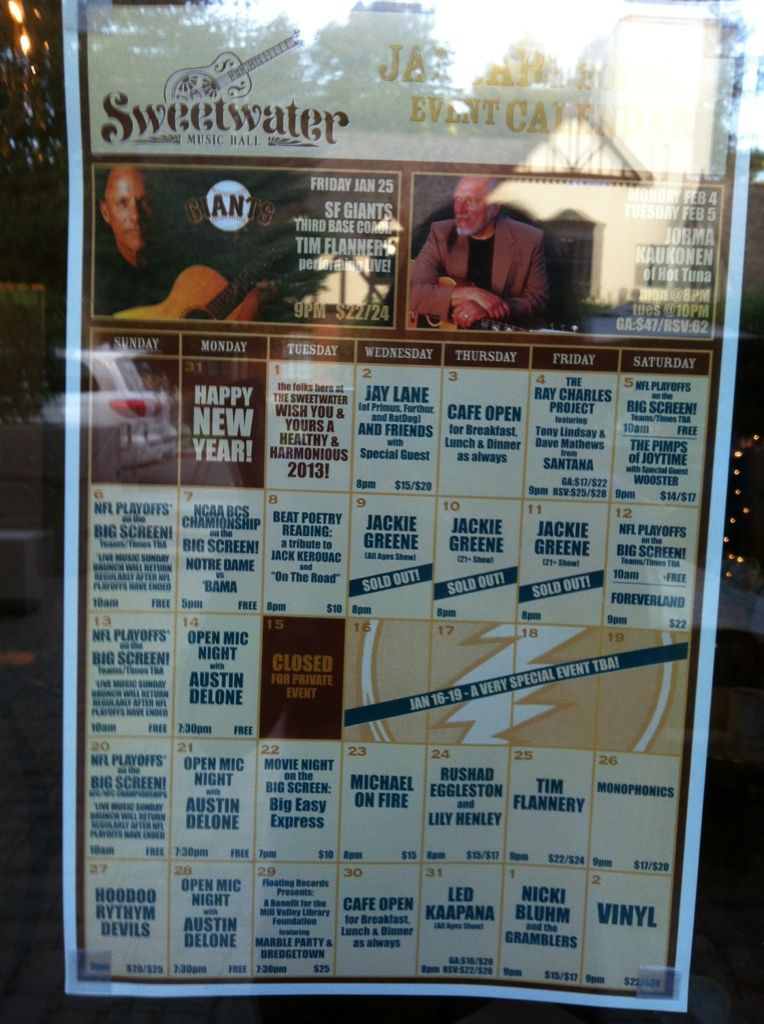 Last Edit: 1 year, 10 months ago by SunshineSue.